1. The time the owners of this organic dairy farm went bankrupt and let their cows starve to death: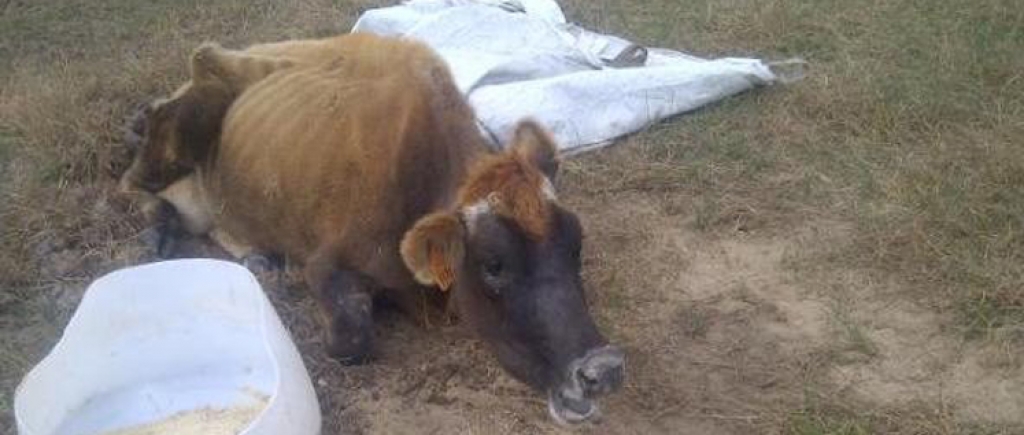 This gal was too weak to stand or move when a whistleblower found her.
2. When this cow was abandoned in a pasture for days and her eyes were pecked out by birds: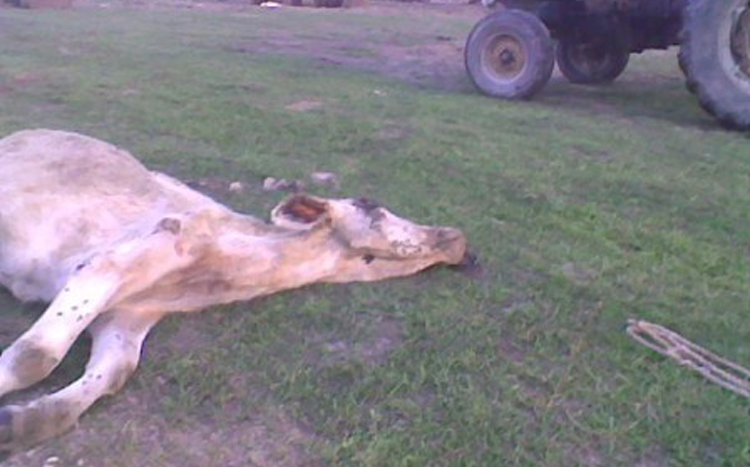 A caring passerby finally called PETA, which convinced local authorities to end her suffering.
3. The time this Land O'Lakes supplier electro-shocked, jabbed with a blade, or just ignored cows who were obviously sick and in pain:
4. When a pregnant cow on this "free-range" farm became stuck in a muddy watering hole filled with the bones and corpses of other cows: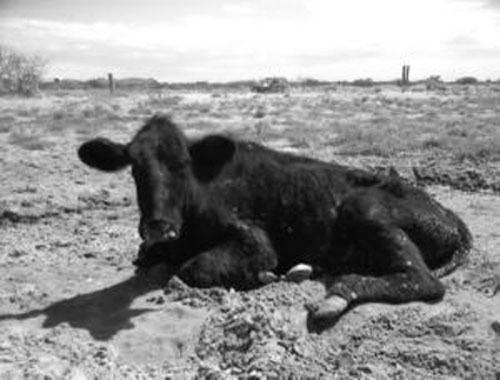 While trapped, she gave birth to her calf, who also could not escape the mud. A compassionate neighbor freed the calf and gave his mother a drink while PETA cruelty caseworkers hounded state and local authorities until inspectors finally went to the property and put the dying mother out of her misery.
5. When this cow collapsed at auction and was left to languish in the Texas sun for three days: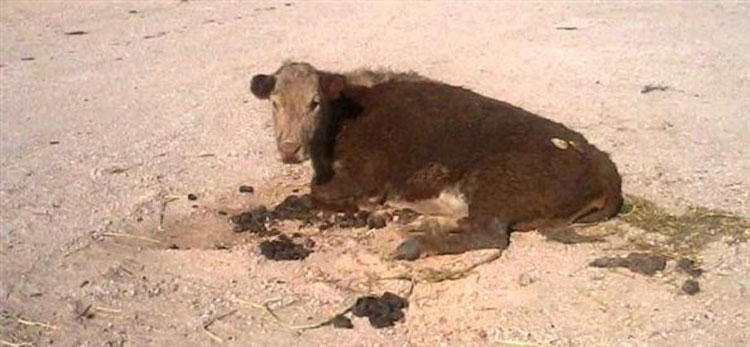 After she collapsed, workers used a chain to drag her into a nearby dirt lot. Three days later, someone noticed that she was still in the lot and called PETA, which convinced the auction owner to euthanize her immediately.
6. The time a manager at this dairy farm repeatedly electro-shocked a cow in the face and jabbed a downed cow in the ribs with a screwdriver before dragging her behind a skid steer, cursing at her the whole time:
Weeks after notifying the farm's owners of the abuse and urging them to take action, the manager remained on the job.
7. And when a cow—still conscious after being hoisted at a slaughterhouse and having one of her hooves cut off—thrashed and struggled so violently that workers had to stop the line and shoot her twice with a handgun: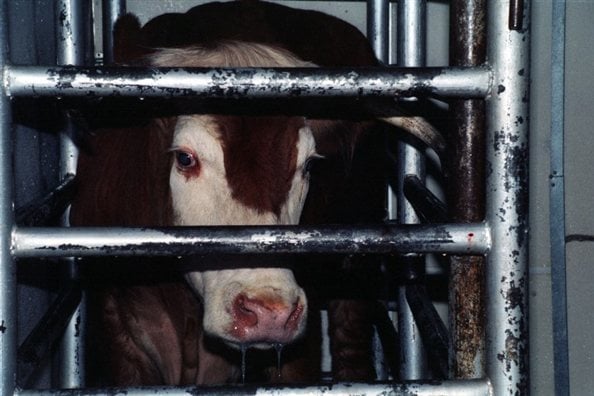 Like her, millions of cows every year remain aware at slaughter even after the bolt gun should have rendered them unconscious.
While horrifying, these are just a few of the millions of cows neglected and abused by the meat and dairy industries every year. Cows too weak and sick to stand are left to die or are kept alive just long enough to be hauled to slaughter.
If you want to help raise awareness of the plight of cows used for meat and milk, share this page on Facebook now.