Every Christian vegetarian knows it: Genesis 9:1–3, where the peace and harmony of the Garden of Eden was acknowledged to have been lost, thanks to human sin.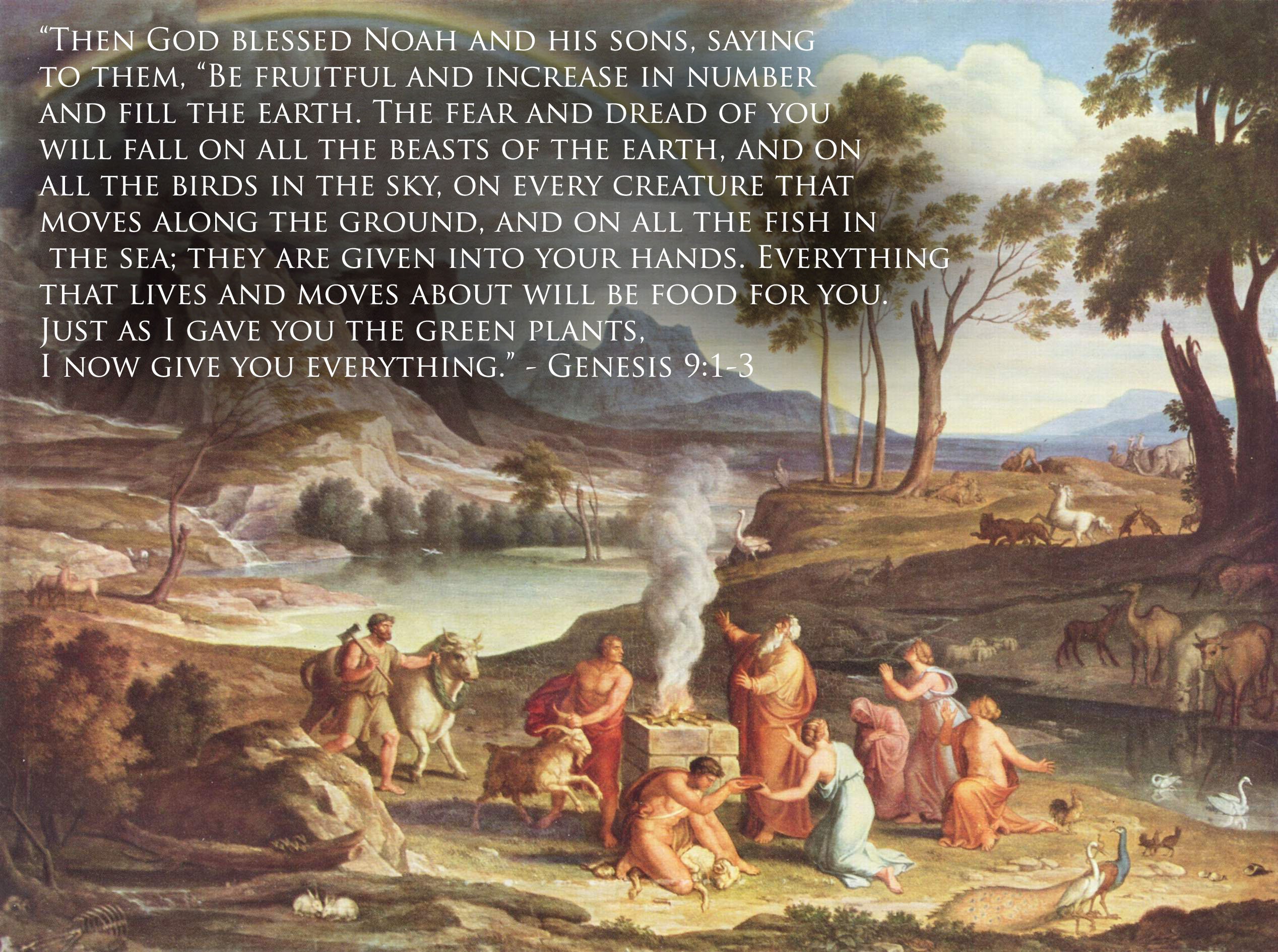 But "fear and dread" doesn't need to be the final word in human-animal relationships. We've repaired much of that already.
Love.
Love.
More love.
Instead of letting ourselves and our world marinate in the post-flood, apocalyptic chaos and disharmony of Genesis 9, let's consider the whole scriptural story.
Eden was vegan. Relationships between God, humans, and the created world were peaceful and whole.
Human sin shattered the harmony of Eden. Evil infected every relationship. Brother murdered brother. Humans murdered the animals they had been charged with caring for.
God doesn't look around after the flood, after his observation that animals fear humans and humans kill and eat animals, and say, "It is good." It simply was. It was far from ideal, but it was the reality that sin had created. And God gives the Israelites laws to mediate their power: Animals are to rest on the Sabbath, they aren't to be killed wantonly, and they aren't to be abused or tortured, even in death.
We're pretty far from providing even these basic protections.
The prophets see the possibility for change—for the restoration of harmony:
God will call all creatures to safety, from flies and bees to sheep and cows (Isaiah 7:18–25), and they will all worship their Creator (Isaiah 43:20).
The vision for a reconciled future is a peaceful kingdom in which the wolf lies down with the lamb and a child leads them. Hurt and destruction will pass away (Isaiah 11:3–9 and 65:25).
Ezekiel 29:3–5 foretells the consequences of treating creation as if it existed solely for human benefit: "I will put hooks in your jaws …. I will fling you into the wilderness …. To the animals of the earth and to the birds of the air I have given you as food."
God's covenant is with all of creation: "I will make for you a covenant on that day with the wild animals, the birds of the air, and the creeping things of the ground; and I will abolish the bow, the sword, and war from the land; and I will make you lie down in safety" (Hosea 2:18).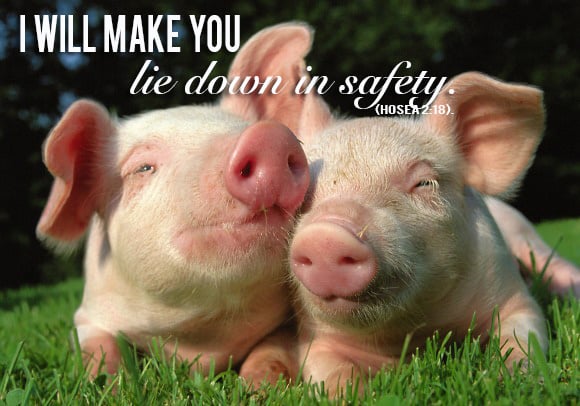 Genesis 9 isn't the last word on our relationship with animals—not even close.
Jesus is God incarnate, enfleshed. Jesus brought the reign of God into human history and extended an invitation for the whole of creation to participate in a new kind of Kingdom. The Kingdom of God is countercultural and offers freedom from sin, death, and oppression. So one of our tasks today is to look at what is and what ought to be and make changes that bring us closer to reconciliation with God, with one another, and with God's creation.
What is: Baby chicks are ground alive in the egg industry
What ought to be: As Jesus followers, we're supposed to be protecting animals, not hurting them.
What is: Animals are beaten and neglected on farms and in slaughterhouses so that people can eat them.
What ought to be: God never intended for us to eat animals. After all, the Garden of Eden was vegan: "Then God said, 'I give you every seed-bearing plant on the face of the whole earth and every tree that has fruit with seed in it. They will be yours for food'" (Genesis 1:29).
What is: Animals are mutilated to maximize profits, regardless of how cruel it is—birds have part of their toes and beaks cut off with hot blades, cows have their horns carved out of their skulls, and pigs are castrated without any painkillers.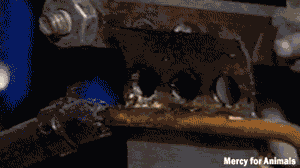 What ought to be: Rather than going against God's will for His creation, animals deserve to live according to how God created them. After all, animals aren't ours—they're God's.
"O Lord, how manifold are your works! In wisdom have you made them all; the earth is full of your creatures. Here is the sea, great and wide, which teems with creatures innumerable, living things both small and great." – Psalm 104:24–-25
 Each one of us can be a prophetic witness to the peaceable kingdom to come and help stop the cruelty that was never intended for God's creatures—simply by switching to a plant-based diet.
 Want help making the switch? Here are some great tips that will help make the transition as easy as (vegan) pie!